Mixed Media Club Supports Women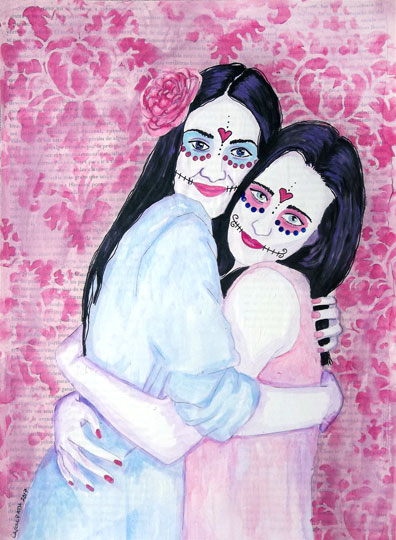 Today, I read a post from longtime inspiration, Amanda Palmer, in which she asked herself how her choices were supporting other women.
As usual, it made me wonder the same thing. What choices do I make that actively support other women?
Well, one of the choices I make regularly is which artist to write about today. In the past, I've rarely taken note of the gender of the artists I choose, beyond making sure that their pronoun matches the one they use on their web site.
Going forward, I am going to take note of gender, and am going to focus my links, profiles and video choices on art created by women.
That's it. The future of Mixed Media Club is female.