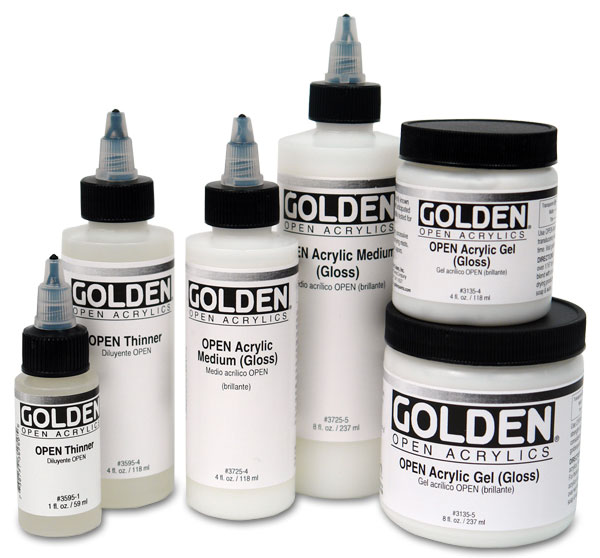 Have you ever found yourself standing in front of shelves of acrylic mediums, wondering what the heck to do with them? Or scrolling through the endless lists of them on Amazon or Dick Blick, not sure which one to put into your cart?
Every one of those mediums has a purpose, and the best place to go for information on how to use them is the source: the manufacturers.
Golden Artist Colors manufactures a full range of acrylic mediums, and has a ton of information about each one posted on their web site. Not sure what the difference is between Soft Gel and Heavy Gel? The nice folks at Golden have spelled it out for you, with photos comparing the results with each.
Liquitex also manufactures a full range of acrylic mediums, and they have an equally impressive amount of information posted on their site, including video lessons on how to use most of them.
When in doubt about any product, always check the manufacturer's web site!