The Mixed Media Club Blog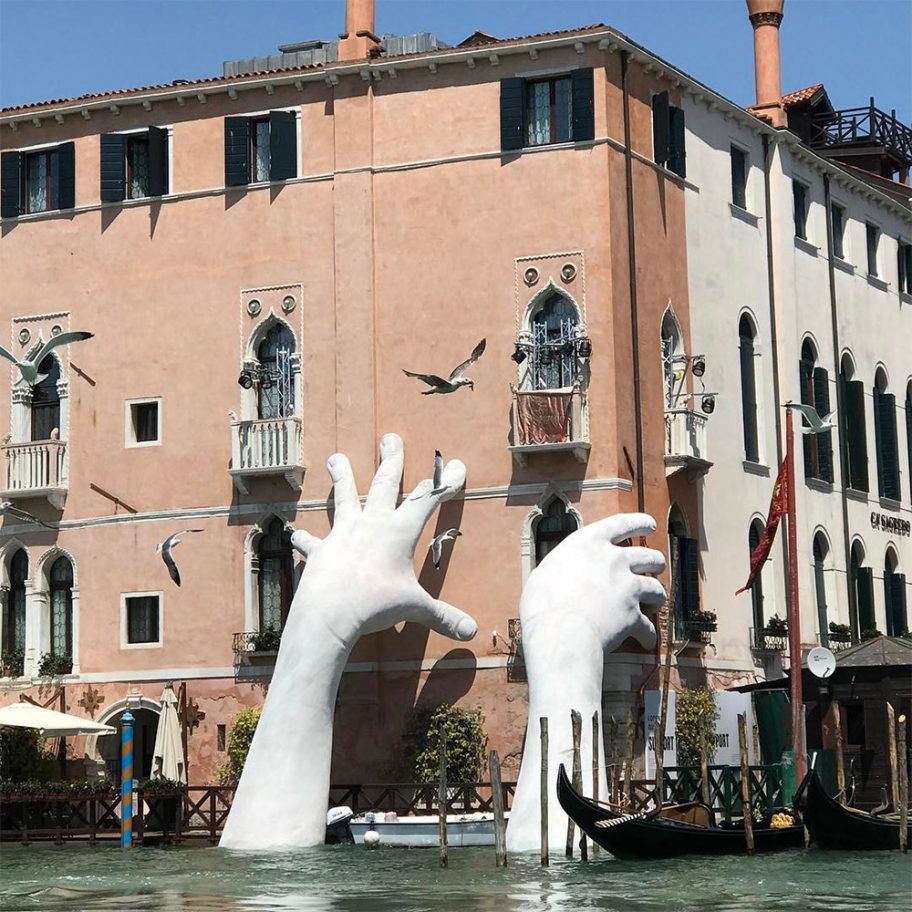 Artist Lorenzo Quinn created this sculpture for the 2017 Venice Biennale. Titled Support, the piece is a pair of pale hands, rising out of the water, supporting the sides of the Ca' Sagredo Hotel. It's a statement about the impact of climate change and constantly rising sea levels on the ancient city.
You can see more of his work on his web site.