Here's a quick video from Jonathan Harris, showing the creation of a universe with spray paint: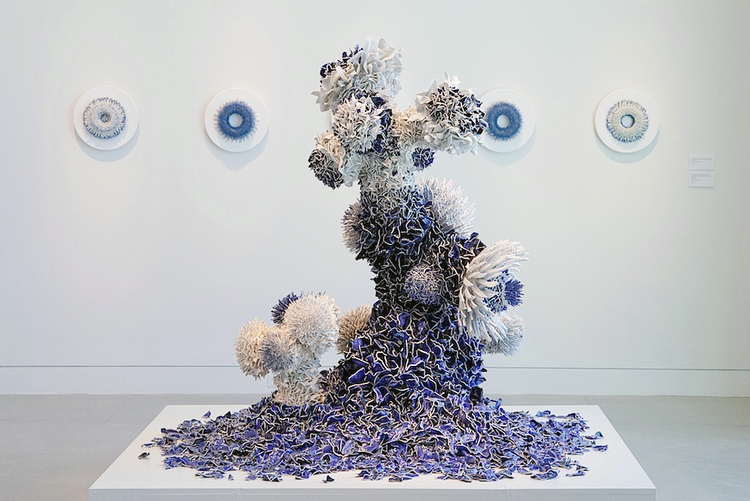 Israeli artist Zemer Peled makes cactus-like sculptures from ceramics and porcelain shards. The results are lovely and delicate.
Here's a quick video interview:
You can see more of Zemer's work on her web site.
Here's a two-minute video from Mr. Otter Art Studio, showing how to do small tape transfers: