Earlier today, artist Robin Bell projected this image on the Trump Hotel in Washington, DC. It's not the first time an artist has used projections to make a political point with their art. W Magazine did a quick article showing various projection actions that have appeared in the past.
You can see more of Robin Bell's work on his web site.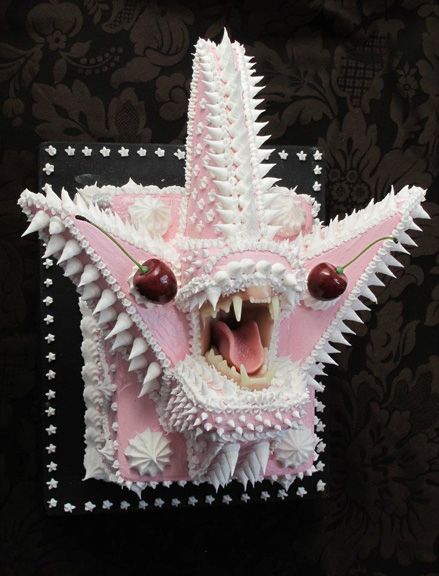 While searching for a suitable birthday image to post on a dark-and-creepy-loving friend's Facebook wall, I stumbled upon the work of Scott Hove. He combines lovely, lacy cake decorating techniques with horrible, fanged beings, to create something straight out of your birthday party nightmares.
You can find more of his work on his web site, Facebook, or Instagram.
Here's a great tip about thinning acrylic paints from Emily Kline:
The medium she's using is acrylic painting medium, from Matisse.