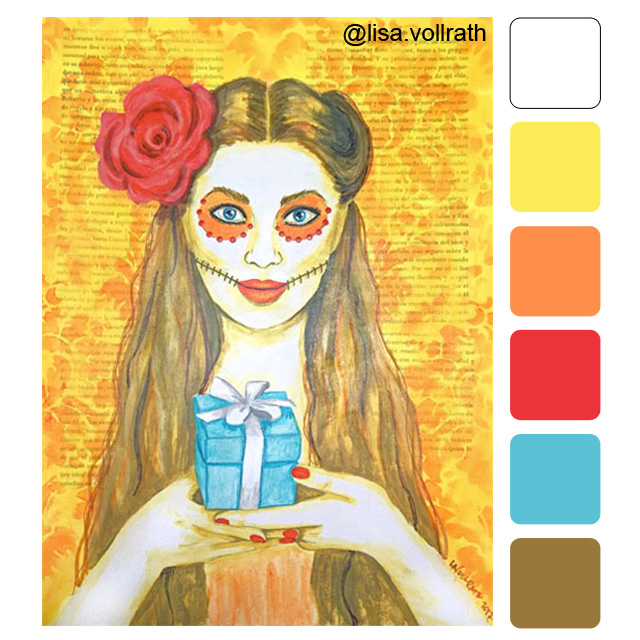 Today's color palette is based on my artwork for Gift, from the Ofrenda Oracle.
In this video, Crafty Chica Kathy Cano-Murillo uses a variation of the one page zine technique to create a clever folded book with pockets: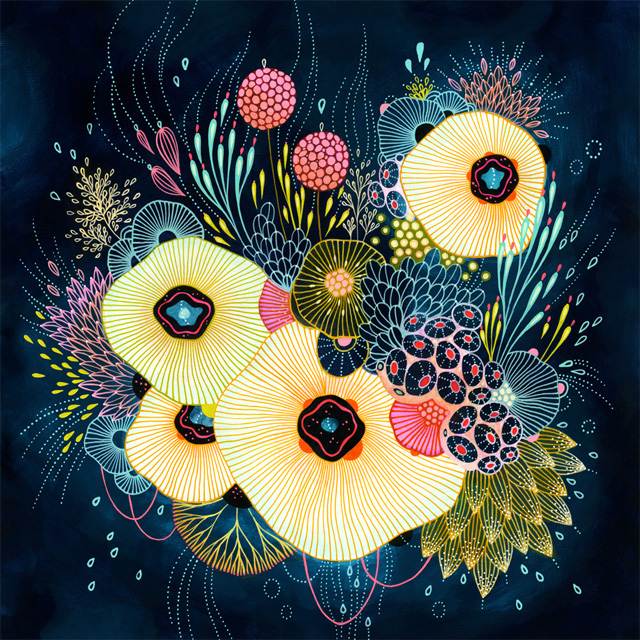 Artist Yellena James uses pens, inks and markers to create dazzling images, using complex abstract forms.
More of Yellena's work can be found on her web site, and on Instagram.