Hey, Mixed Media Clubbers: I'm thinking of adding artist profiles to the blog. Something that's longer than the blurbs I've been posting about artists whose work I've seen, and more personal.
If you're a mixed media artist with a non-commercial presence online (meaning, you have a web site, blog, Instagram, DeviantArt or Facebook page dedicated to your art, and not just an Etsy or Zazzle shop), fill out this form, and let's see if we're a good match for each other.
Here's a flip through of a sweet little moleskine journal, from Fireflyfiphie:
More of her work can be seen on Instagram.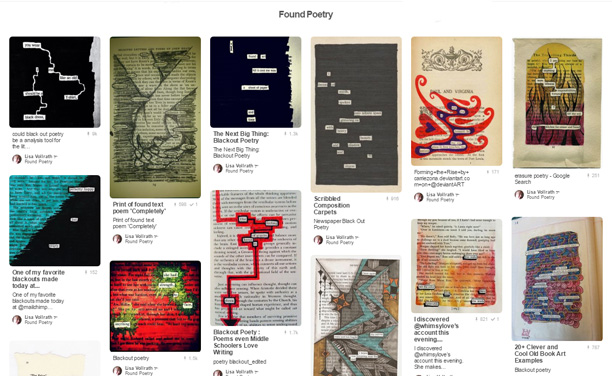 Since we're doing a found poetry postcard swap this month here at Mixed Media Club, I decided to put together some examples. Check out my found poetry board on Pinterest.