I follow mixed media artist Toni Burt on Instagram, where she shows a steady stream of her finished pieces. I was delighted when I found her YouTube channel, where she shows a bit of how she creates her pieces. Here's a quick background:
Artist Fernanda Suarez has done a stunning series of digital portraits of Disney princesses as modern characters.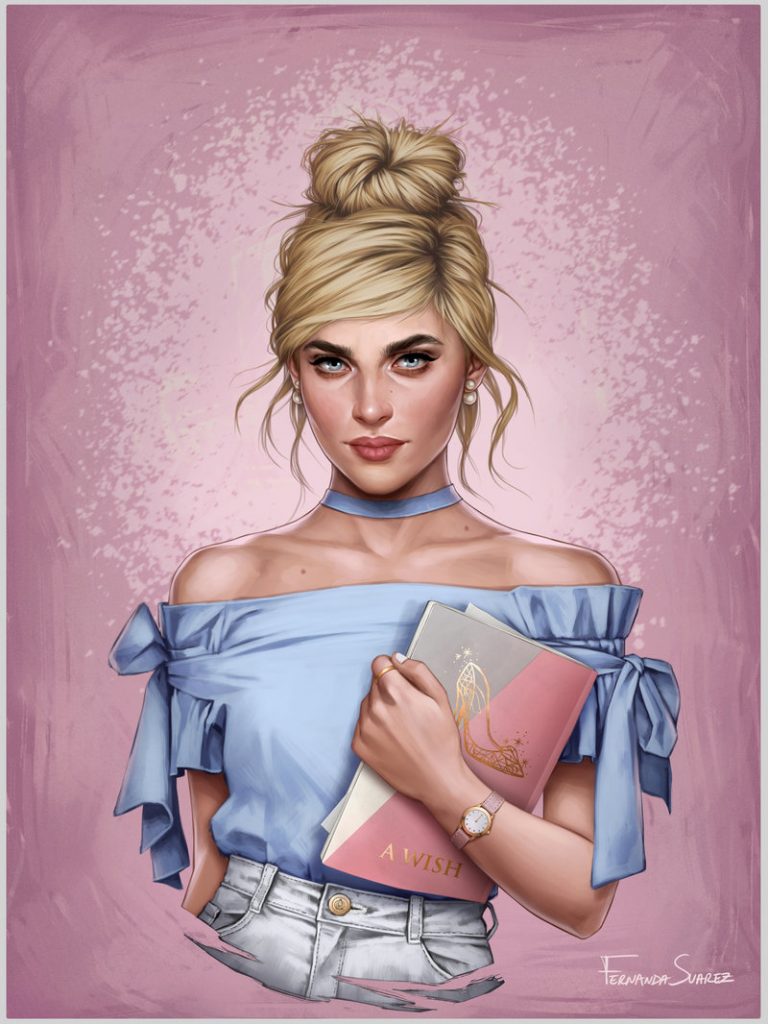 More of Fernanda's work in this series can be seen on DeviantArt.