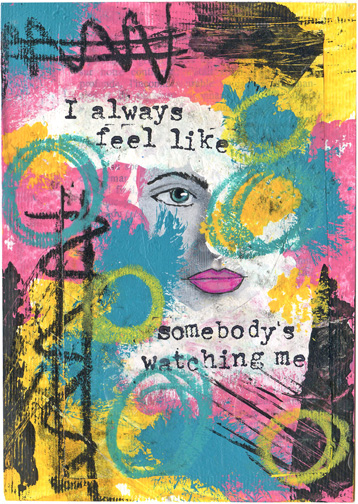 Welcome to Mixed Media Club!
I'm Lisa, and I'm the instigator of this site, which I created as a sort of solution to a problem.
For many years, I wrote how-to content, and posted free printables, at Go Make Something. There are articles there that date back to 1999, and they look like they were written in another century, when computers didn't have the muscle to load lots of images or video. The content is still good, and useful, but it doesn't look like the articles I write today.
In 2012, for a variety of reasons, I stopped adding new content to Go Make Something. Two years later, I decided I was ready to write more lessons, and do more videos. The problem was that in the two years I wasn't working on Go Make Something, my own work changed focus, so the stuff I was adding looked very different than what I'd posted before. It also didn't fall into the nice, neat categories there.
Rather than try to cram stuff that's new and different into an old container, I decided to start a site that represents the kind of work I do now. Some of the content here at Mixed Media club is brand new. Some of it has migrated over from Go Make Something, and some of it is stuff I've posted previously, and rewritten.