Artist Michelle Kingdom uses dense embroidery to create tiny worlds.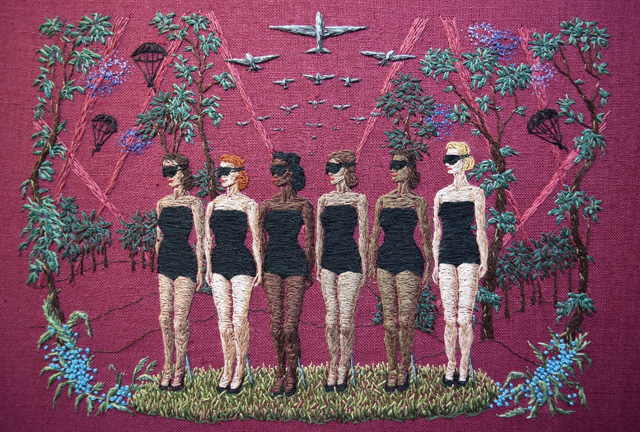 More of Michelle's work can be seen on her web site.
Here's a lovely flip through from Holly Homemaker, of a sketchbook filled with Zentangles and doodles:
Here's the official Inktober prompt list for 2018: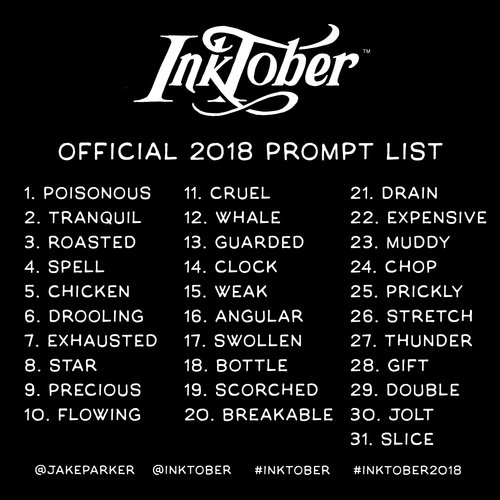 Every October, artists around the world do an ink drawing, or any little drawing or digital doodle, each day. The Inktober web site has all sorts of information, places to follow along, and resources. Come out and play!