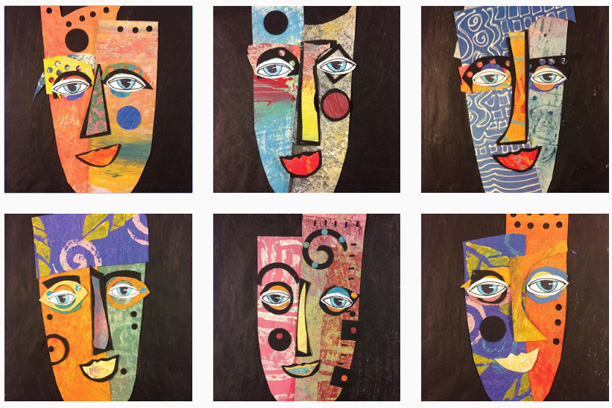 Mary Chamberlain paints newspaper and magazine pages, and assembles them into the faces they were meant to be.
More of Mary's work can be seen on Instagram.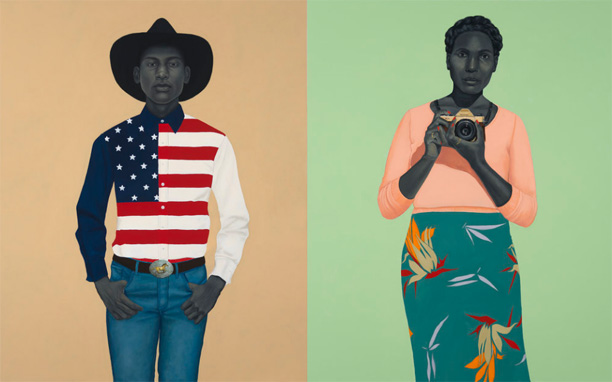 Painter Amy Sherald creates beautiful, surreal portraits of African-American subjects, in vivid colors. I love that she uses grays for skin tones.
More of Amy's work can be seen on her web site.
Here's a lesson from Donna Salazar, showing how to do a peeled paint background on canvas, with supplies you probably already have: