I'm watching the new Anne of Green Gables series, Anne With an E, on Netflix this weekend, and was struck by the beautiful artwork in the title sequence.
I did a little hunting, and discovered the visuals are by artist Brad Kunkle. See more of his lovely work on his web site.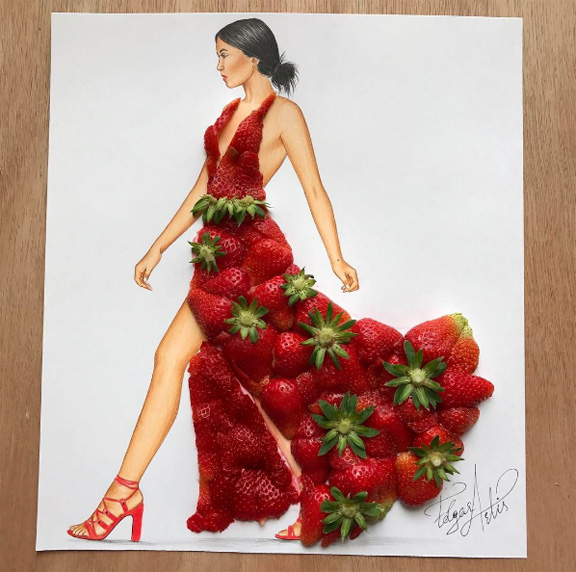 Illustrator Edgar Artis creates whimsical designs using a combination of his fashion sketches and everyday things, like these strawberries. You can see more of his clever work on Instagram.