Here's a flip through of my very first gluebook, from 2004. Seems like yesterday…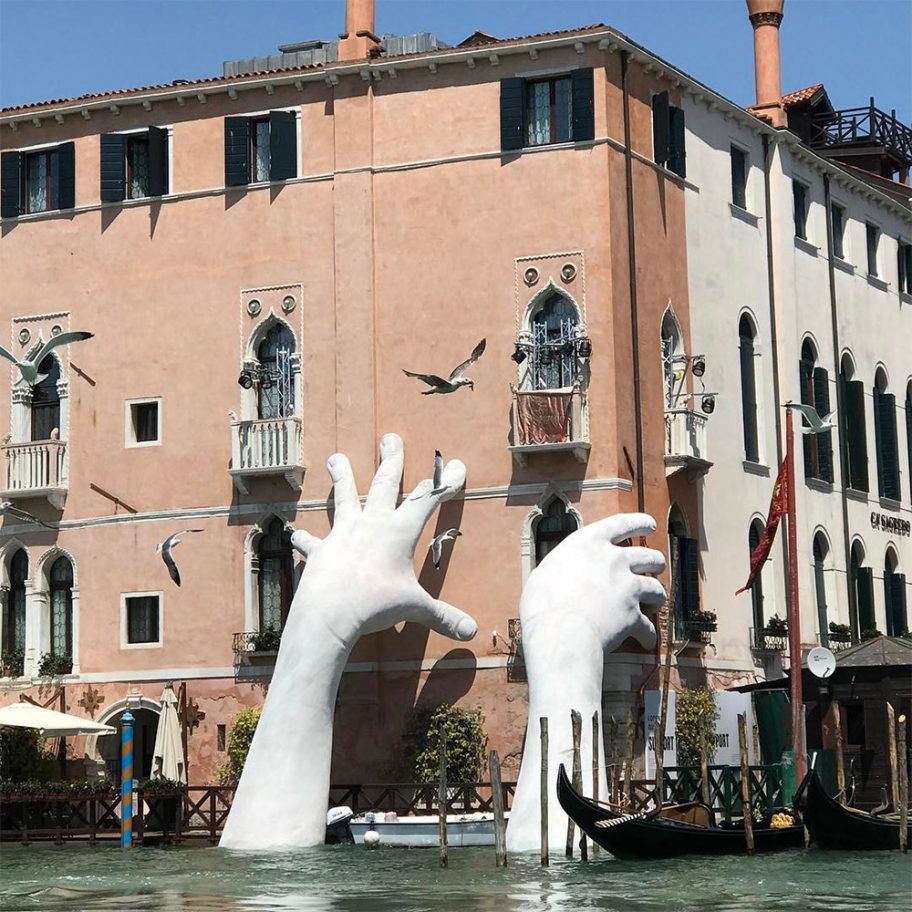 Artist Lorenzo Quinn created this sculpture for the 2017 Venice Biennale. Titled Support, the piece is a pair of pale hands, rising out of the water, supporting the sides of the Ca' Sagredo Hotel. It's a statement about the impact of climate change and constantly rising sea levels on the ancient city.
You can see more of his work on his web site.
I'm watching the new Anne of Green Gables series, Anne With an E, on Netflix this weekend, and was struck by the beautiful artwork in the title sequence.
I did a little hunting, and discovered the visuals are by artist Brad Kunkle. See more of his lovely work on his web site.