Here's an art journal flip through from Ghostly:
I love all the different ways the pages are decorated, and pieces are anchored to the pages. Lots of good stuff here!
Today's color palette is not for the faint of heart, from a sample painting I did in 2015: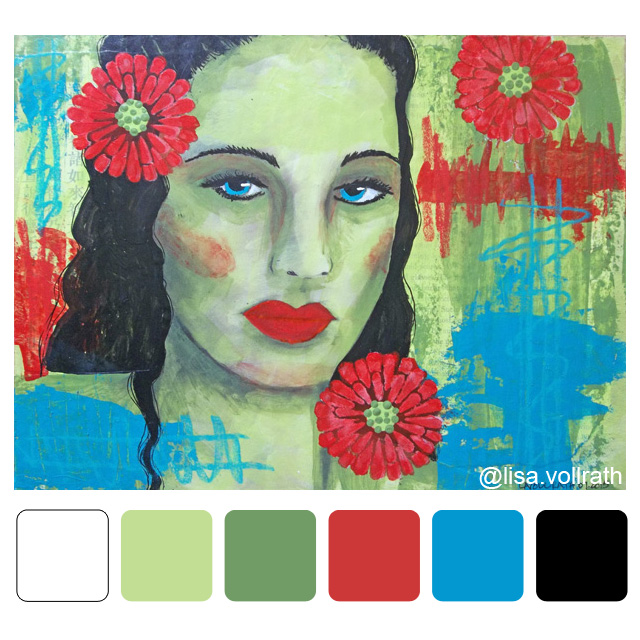 L.A. pop artist Diana Georgie has created a series of pieces that layer bold words over exotic floral patterns.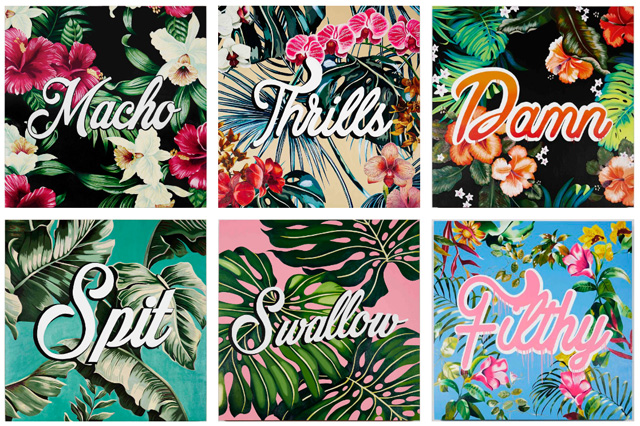 You can see more of Diana's work on her web site, and on Instagram.