I've seen endless versions of this technique online lately:
Basically, dip some string in ink, arrange it on your journal page, close the book, and pull.
Florida artist Lauren Munns creates collage pieces that look sort of like a Rorschach test.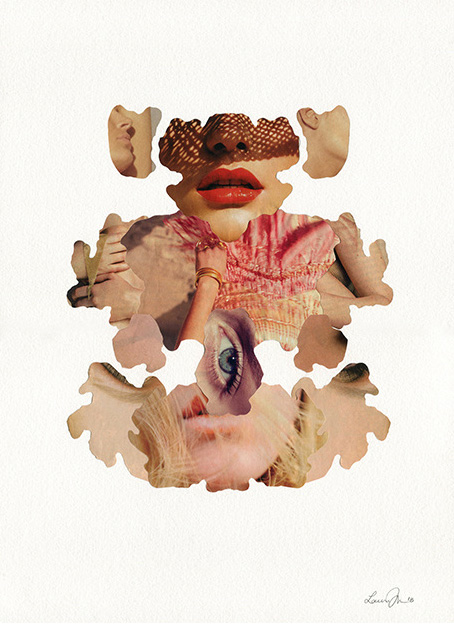 Tons more work can be seen on Lauren's web site.
Here's an art journal flip through from Ghostly:
I love all the different ways the pages are decorated, and pieces are anchored to the pages. Lots of good stuff here!