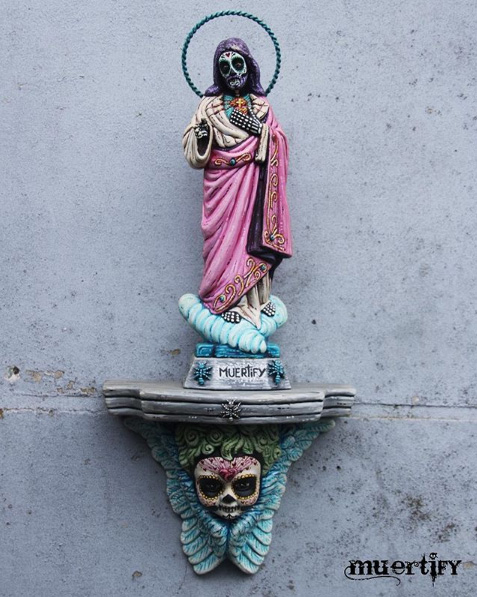 Dutch artist Jaap Barten-Biemans alters religious statues and other artifacts in a Dia de los Muertos style, and posts them under the name Muertify.
More of his work can be seen on Instagram.
Here's a flip through of a sweet little mini journal by
Iris Fritschi-Cussens:
Dustin Yellin creates layered collages on sheets of glass, using pieces of books, magazines, and found objects.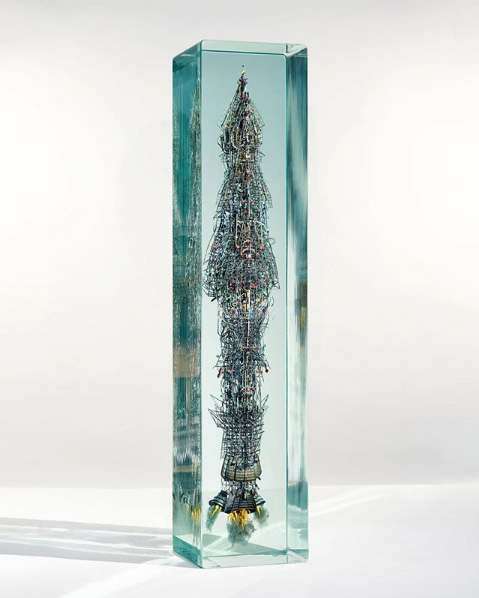 Take a look at his process, and the scale of some of his pieces, in this video:

More of Dustin's work can be seen on his web site, and on Instagram.