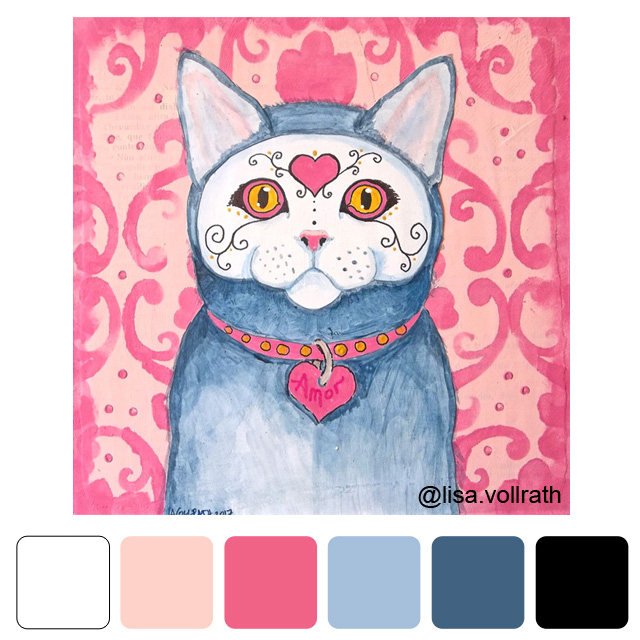 Here's the basic color palette I used for this cat painting I created last year.
Here's a quick speed through by Toni Burt, showing how she created one of her painted journal pages:
I follow Toni on Instagram, where she posts a regular stream of lovely work.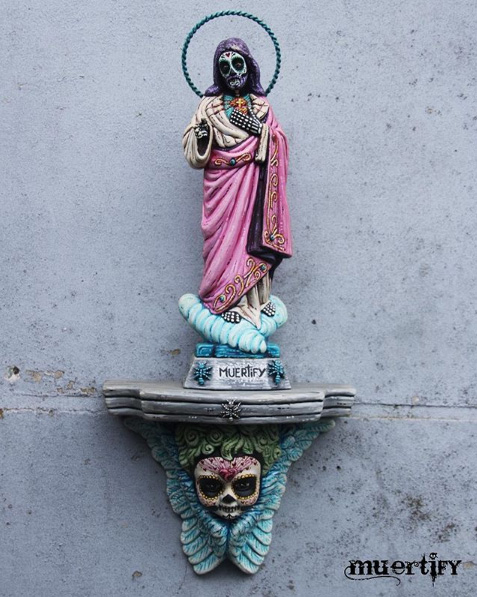 Dutch artist Jaap Barten-Biemans alters religious statues and other artifacts in a Dia de los Muertos style, and posts them under the name Muertify.
More of his work can be seen on Instagram.