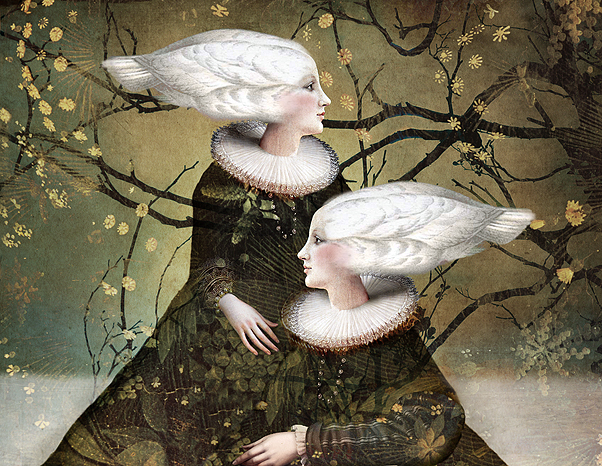 Digital artist Catrin Welz-Stein creates beautiful, dreamy pieces. She posts them occasionally on her blog.
For the past year or so, the folks at Strathmore have been doing a project called Pass the Journal. They're sending out art journals for artists to work in, sort of like the old 1,000 Journals project.
Some of the journals have started to return home. Here's a flip-through of journal #8:
For more information, check out Pass the Journal.
I've been seeing a lot of poured pieces in the big acrylic painting group on Facebook. I'm fascinated by this type of work. Here's a quick video by Emily Meder, showing how she poured one of her pieces: