I decided to do another set of stenciled postcards. This time, they were for a winter swap, so I came up with a very simple design.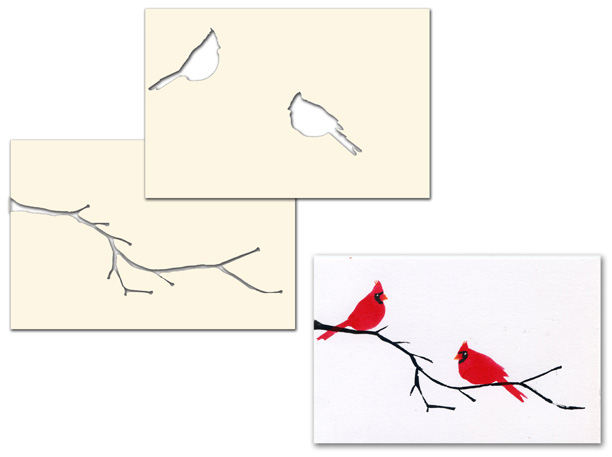 My two part stencil allows me to paint branches in one color, and birds in another. Here's a very poor quality video, downloaded from Periscope, which shows the edited process of the stencils being cut and tested:
If you'd like to give your own bird and branch postcards a try, here's the pattern, designed to fit on a 4×6 card.