I made this set of postcards for some of my patrons on Patreon: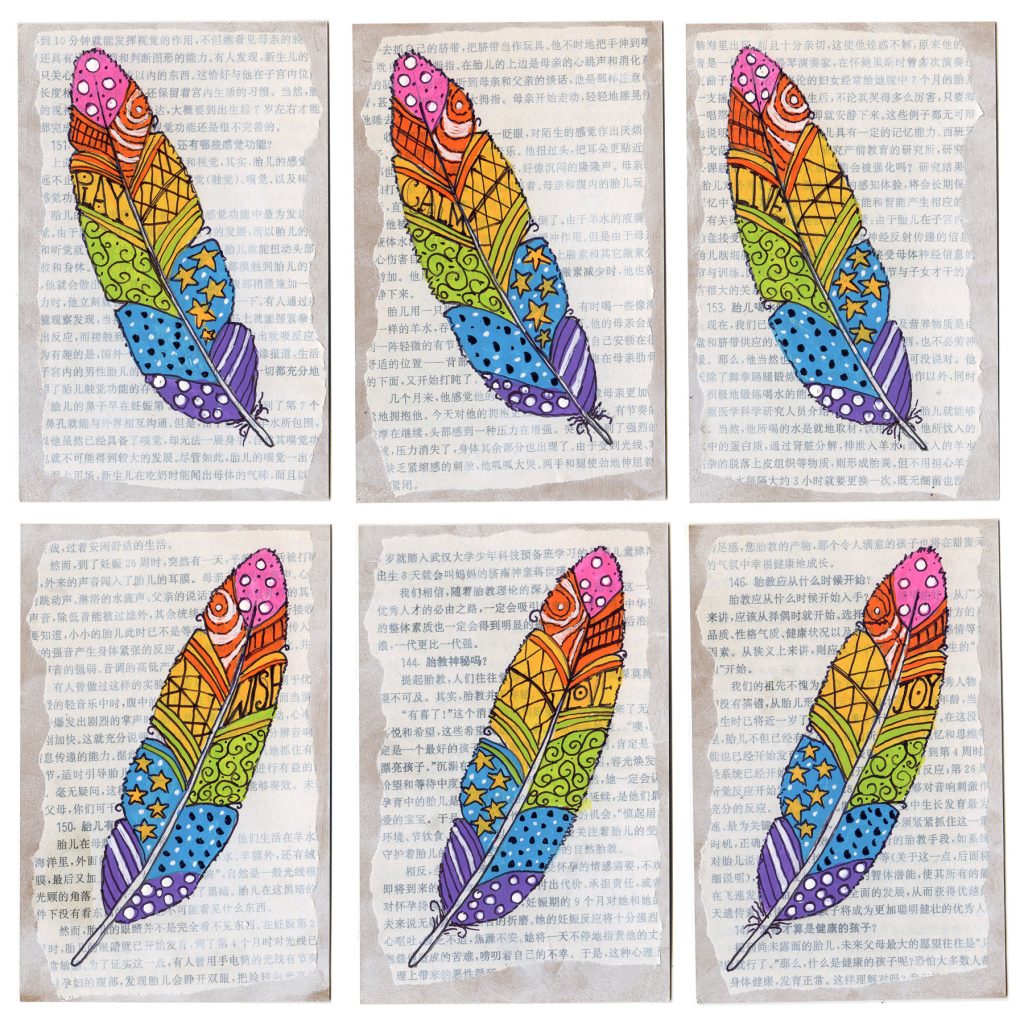 Here's how they went together:
I made a template to draw the feathers, so they'd come out somewhat uniform. Here's how I did that:
I made my template a freebie on Patreon. You can grab it here.