One of the people I follow on Instagram is Dakota Cates, aka Wizard of Barge. Dakota does all sorts of colorful monster paintings, including some that are worked on vintage photos: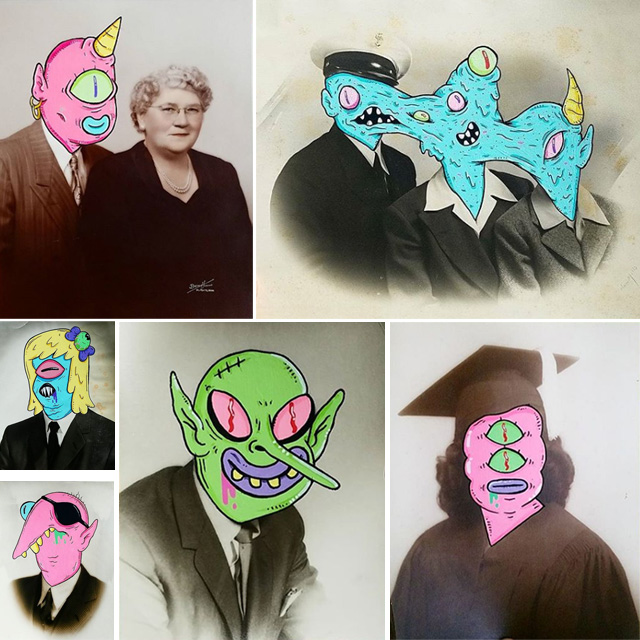 Cool, right? I decided to try my hand at creating some monster postcards in this style, using black and white magazine photos as my base.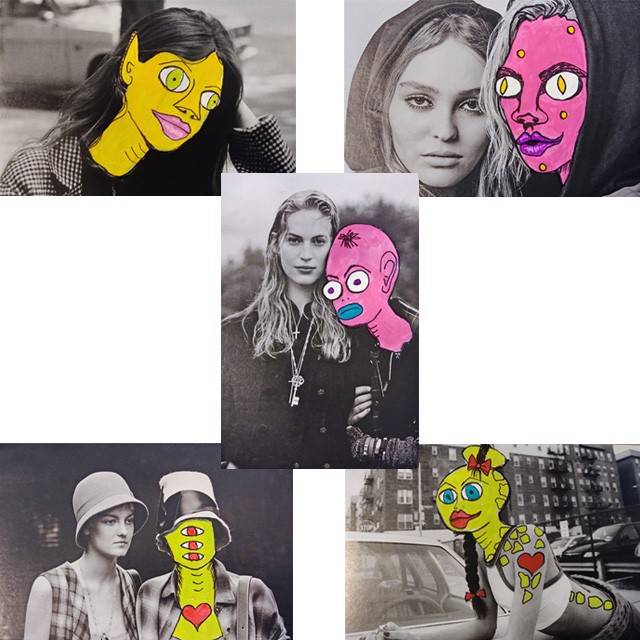 Here's a little how-to video, showing how I made my postcards:

For those of you who don't have 20 minutes to spare: sketch over the magazine page, trace with Sharpie, fill in with gesso, paint, more Sharpie.
Here are the before and after views of the ones I made: