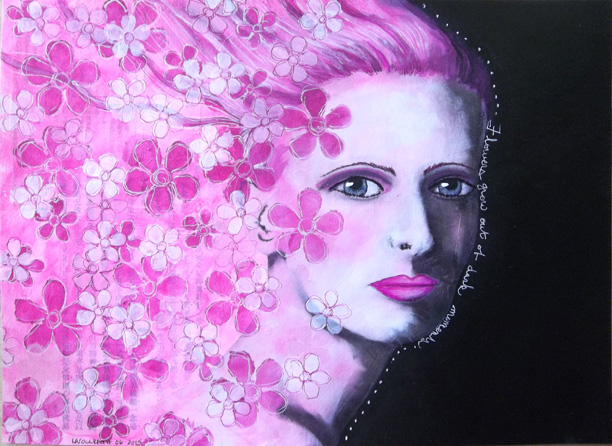 While I was working on some pieces with stenciled floral backgrounds, one of my Patreon patrons asked me about the stencils, which were obviously handmade. I make my own floral stencils from paper punches, because I have a large selection of them, and they were expensive, so I'm always trying to come up with new things to do with them to justify the expense.
I made this video to show how I made the stencils for the piece above:
I use old file folders, because that's what I have a lot of. You can easily make your own stencils using any stable material that won't disintegrate or bleed when paint is applied. Those of you who have die cut machines could make them from stencil plastic, which isn't punchable with paper punches.