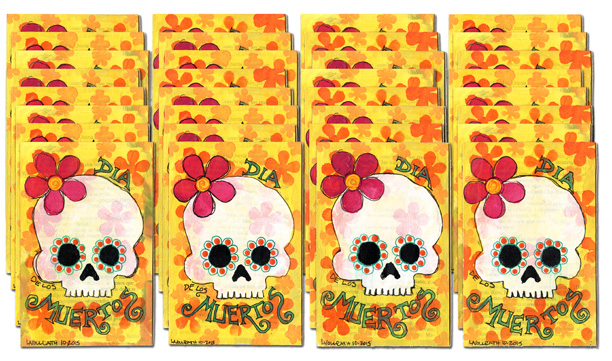 I did a set of 28 postcards for a recent Day of the Dead swap here on Mixed Media Club. Here's how they went together:
I used a two-part skull stencil on these postcards. Video showing how I cut them is here.
I also used three sizes of flower stencils, make using paper punches. The how-to video for doing that is here.