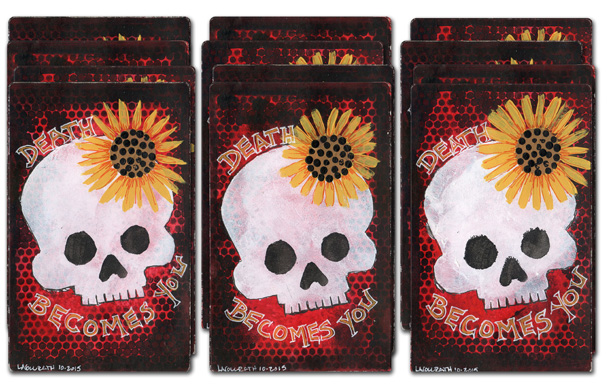 I recently joined a swap for some slap stickers. Slaps are large stickers, designed to be slapped onto road signs, buildings, ads, and other items in public spaces, as a form of graffiti. They're generally created on the free stickers offered by mailing services, like the large Priority Mail stickers offered at the post office.
I happened to be gifted with a whole roll of large, 4×6 inch UPS stickers. I like these, because unlike the Priority Mail stickers, they have just a tiny bit of unobtrusive printing on one short end, which can easily be covered.
Here's how the stickers went together:
A video lesson on how to cut the two part skull stencil is posted here.