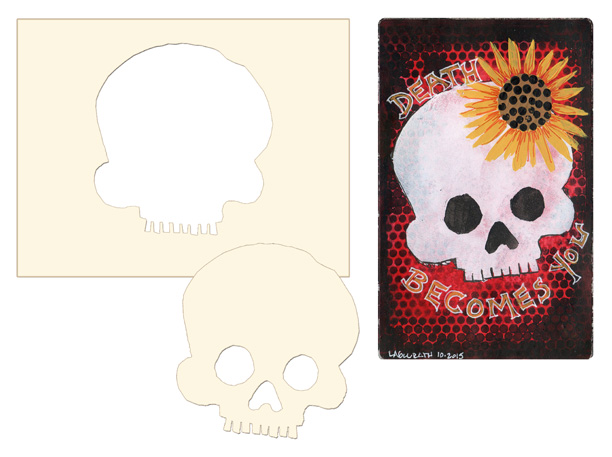 I love cutting my own stencils, and creating stencil designs that produce complex images.
In this video lesson, I'll show you how to cut a two part stencil, designed to layer colors over each other to produce a finished image.
If you'd like to give this two part stencil a try, here's a .PDF file with the same design shown in the video. It's sized to fit on a standard 4 x 6 inch postcard. I simply printed mine out on some white cardstock, and it was ready to cut.
A speed-through video of how the finished skull stickers went together is posted here.