I imagine many of you have paper punches or die cut machines, and, like me, are always looking for ways to get more use from them. This lesson is all about using punched paper shapes as part of your layer building.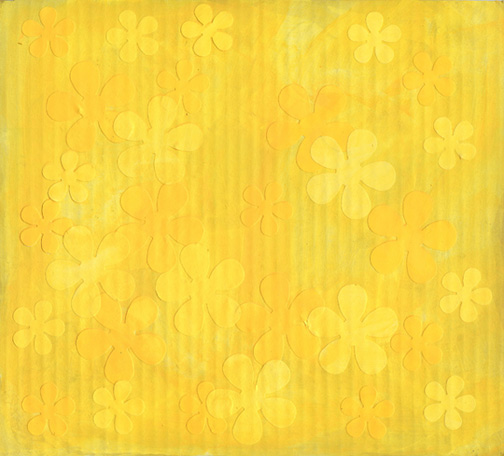 Let's start with something simple and subtle. The layered background above was created with two sizes of floral punches, two colors of paper, and one tube of paint. This video will show you how it all goes together.
The pattern made using this technique, and this tight color palette, results in a monochrome background. What if we used a slightly bolder combination?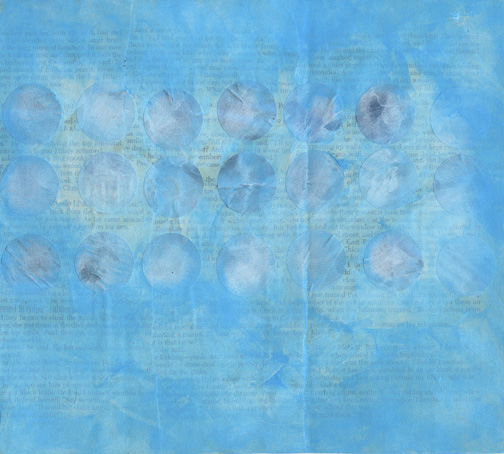 This background was made using punched magazine paper circles, gesso, and paint, over text pages. Here's how it all went together:
For an even bolder background, you could skip the gesso layer, and go straight for the paint over the text pages and punched circles.