Text pages offer an easy, inexpensive way to add visual interest to your page before you lay down a single drop of paint or glaze. This video will show you what they are, where to find them, and offer a few ways to apply them.
Now, let's take a look at some ways you can start integrating text pages into your layering.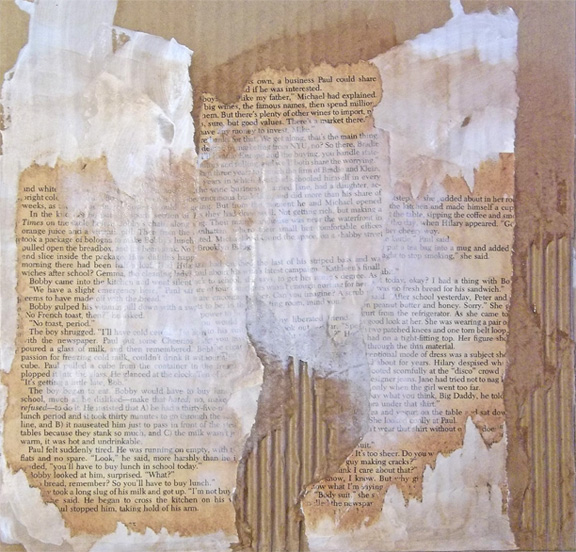 This sample was made for the following video, which shows how to combine gesso, text pages, and glaze, plus a little cardboard tearing, to create the background for a piece.
More Examples of Text Pages in Action…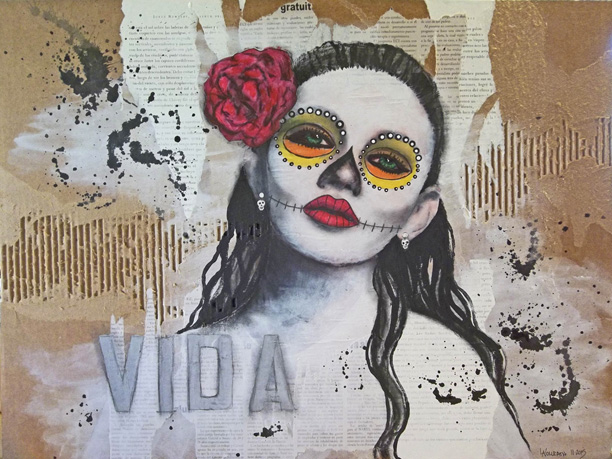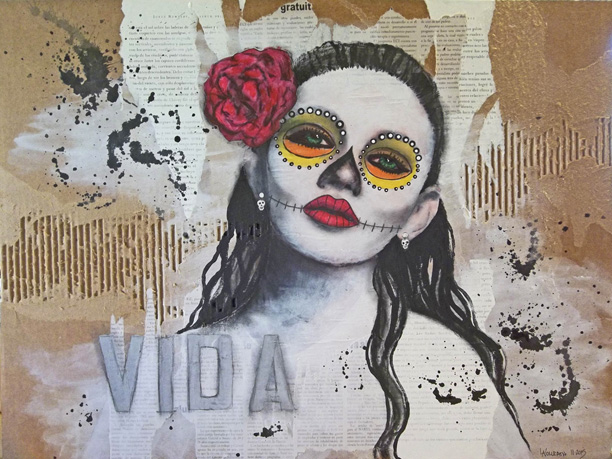 Text pages with gesso. I applied text pages from a Spanish novel, using some liquid matte medium, to start the piece shown above. I layered gesso over some of the pages, but you can still see them glowing through parts of the figure.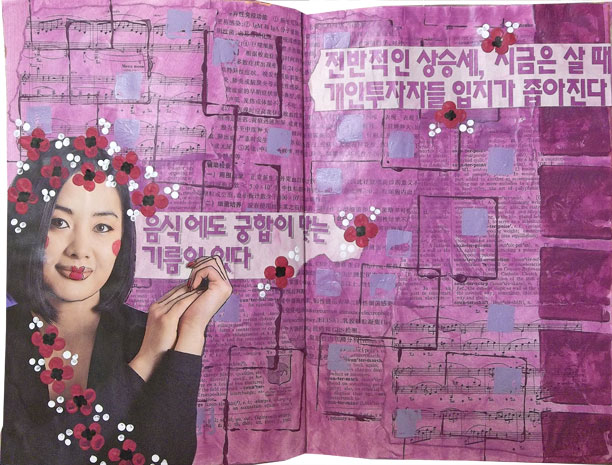 Text pages covered with glaze. I used bits of Asian text, sheet music, and dictionary pages to create the base layer for this set of altered book pages, then covered them with a coat of purple glaze.