What do you do with a pile of random paper scraps? Turn them into a sheet of serendipity, from which you can cut postcards, backgrounds, or embellishments.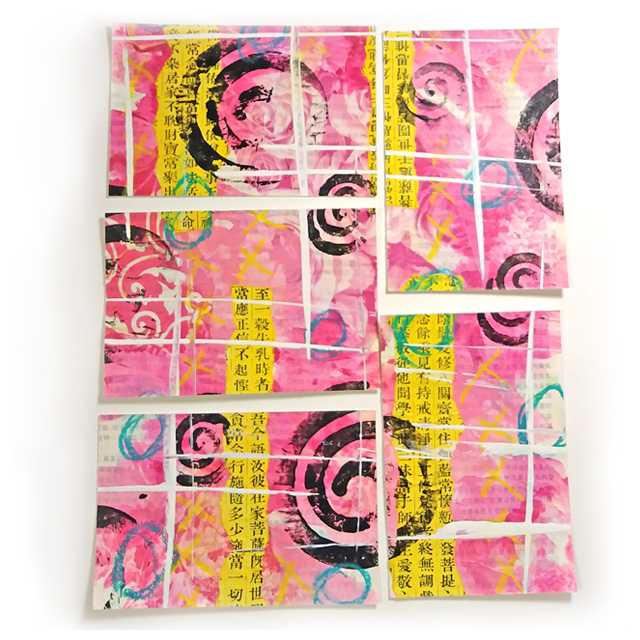 Serendipity is a technique that allows you to put all your leftover bits to work, melding them into an all over design that can stand on its own. Glue, stamp, paint, emboss, or use whatever else you have to create your design. Here's how I whipped together my postcards;
I think this sheet went something like this: watercolor paper; text pages applied with glue stick; gesso; scraps of tissue and napkins applied with matte medium; acrylic paints; glaze on strips of text pages, applied with matte medium; stamping with acrylics; mark making with Woodys; acrylic paint lines applied with an old credit card; seal with matte medium; cut into postcards.
I wrote about serendipity previously at Go Make Something, where you can see another variation of this use it up technique.