I created a set of six of these postcards for some of my patrons on Patreon, and filmed some short how-to videos, showing the how and why of each layer. This page contains the final two lessons.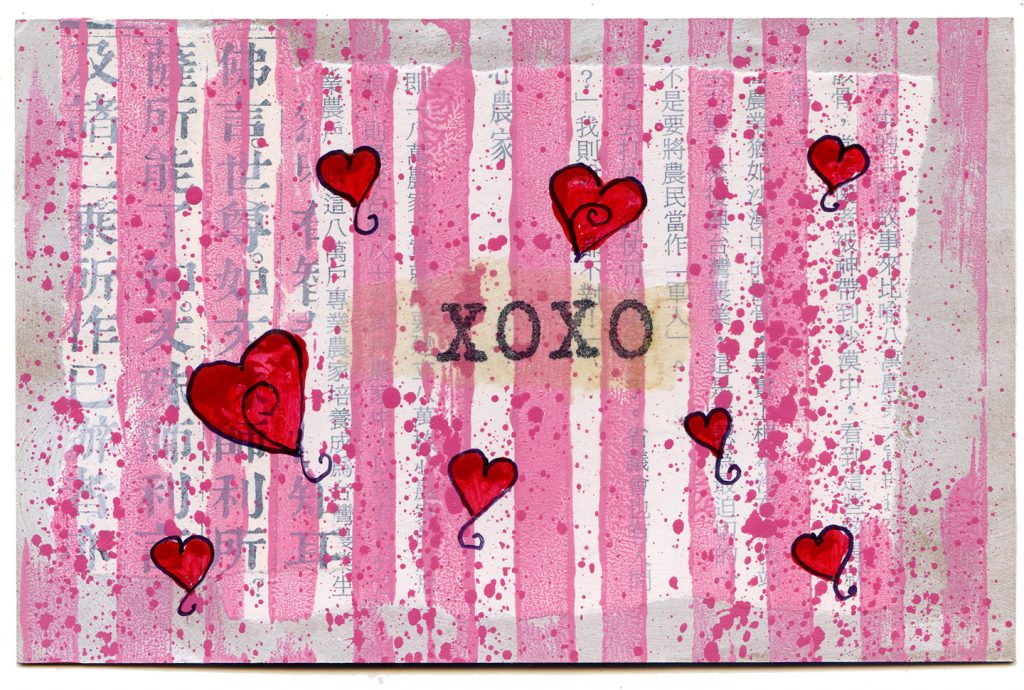 After adding stripes and paint spatters, I decided to do a little tea bag paper stamping:
Next, I painted a few hearts, using my favorite "I can never get things symmetrical" technique:
A little Sharpie doodling and some sealer, and these postcards were done!
You can see a speed through of all the layers, and at the bottom of that page, there's a list of all the how-to lessons for these postcards.