I created a set of six of these postcards for some of my patrons on Patreon, and filmed some short how-to videos, showing the how and why of each layer. This page contains lessons 3 and 4.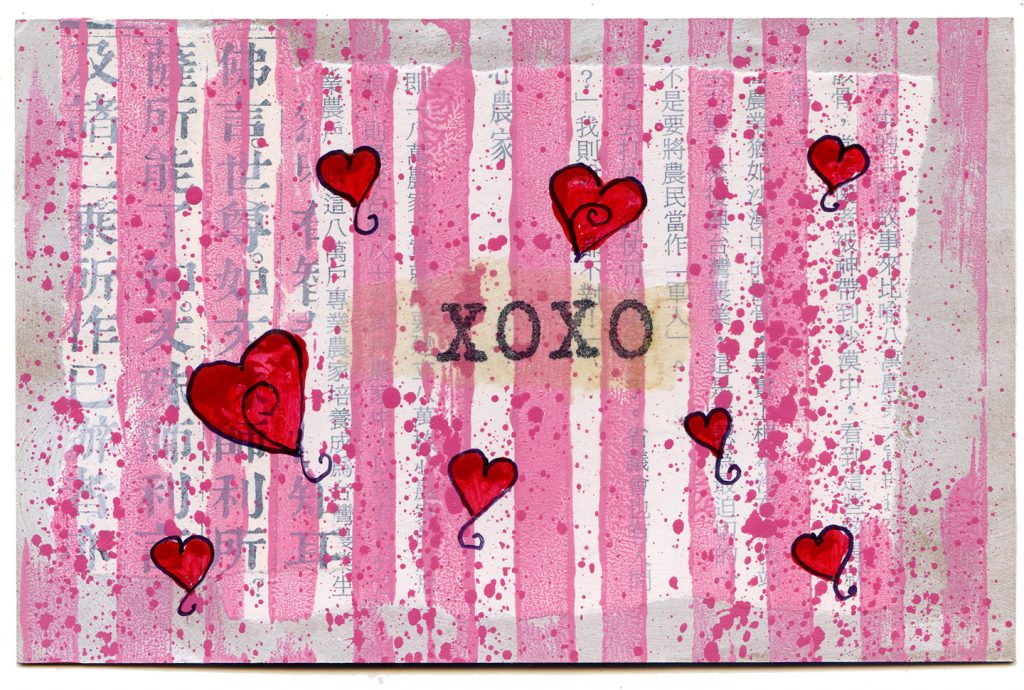 After choosing a palette and prepping my postcards, I used a very large foam stamp that I made just for postcards to lay down some stripes:
Once the stripes dried, I did a little paint spattering, to break up the surface even more:
You can see a speed through of all the layers, or move on to the next set of how-to videos for these postcards.