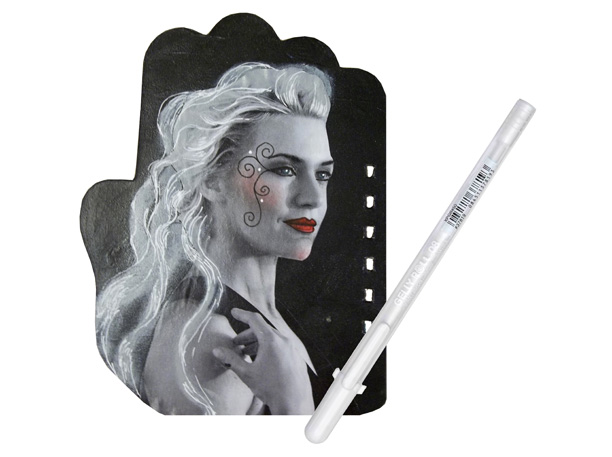 I'm not usually big on pens and markers. I have two or three I like, but I generally skip the pen and marker section of the store when I shop for supplies. For some reason, I got a wild hair about finding a white opaque marker, and ended up buying a two-pack of Sakura Gelly Roll pens at Hobby Lobby. I've used them a couple of times, and they seemed acceptable, but nothing to write about.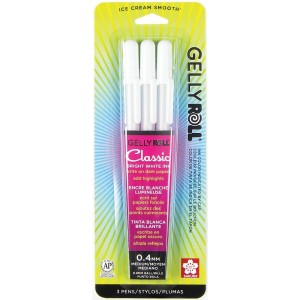 Fast forward to last week, when I was feeling lazy about adding white highlights to a photo of Kate Winslet with paint and a minuscule brush. I grabbed a white pen, and did the highlights on several photos with it. Lovely, and a perfect fit for the sort of doodling I'd been doing elsewhere on the images.
UPDATE: I've enjoyed using these pens so much that I purchased a pack of black ones, as well. They're slowly edging my Copic Multiliners out as my favorite black pens.